Totoro Fund
Address:
3-1169-1 Mikajima Tokorozawa-shi, Saitama-ken
3591164 Japan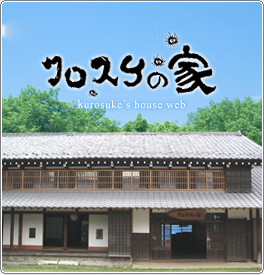 Kurosuke's house opens from 10:00 to 15:00 on Tuesday Wednesday and Saturday. Public holidays, year-end and new year holidays are closed.
* No parking lot in the Kurosuke's House.
* Temporary closig date: please contact secretariat at office@totoro.or.jp


The Totoro no Furusato Foundation
Kurosuke's House Temporarily closed

We shall close temporarily in order to curb the spread of the Novel Coronavirus (Covid-19).
We apologize to our visitors who have been looking forward to visiting us.
We shall continue to monitor the situation, so please check our website for further updates.

We are a legally incorporated foundation with the purpose of preserving the beautiful natural habitat and cultural assets of Sayama Hills and its surrounding areas.